As a Pacific Northwest biohazard remediation and cleanup company serving various communities in Washington state as well as surrounding areas in Oregon and Idaho, often our work involves working directly with first responders such as law enforcement, paramedics, and others. Our industry and their particular fields involves a lot of stress, and it's crucial for them to maintain a high level of self-care so that they can best serve the public. That's one reason we choose to get involved with meetings that focus on just that. Recently we had the privilege of attending a First Responder Conference in Spokane. This event was co-hosted by the Spokane Police Department and the Spokane Police Chaplaincy.
Because of the high level of stress involved in first responder fields, those such as fire fighters, police officers, and paramedics have a higher-than-average rate of suicide. Some reports indicate more first responders die of suicide than in the line of duty. Suicide rates are especially heightened during the pandemic, as occurs during any prolonged period of emergency, disasters, and other crises. A condition known as Major Depressive Disorder is common. Because of this, doing what we can to support their overall mental and physical health is highly needed. And we can tell you, as a company often called in following suicides, our hope is that we don't get ONE call that involves a first responder. We'd rather be at their side helping out with other trauma recovery.
As a side note, in January we also had the privilege of hosting the annual appreciation dinner for the Spokane Police Chaplaincy.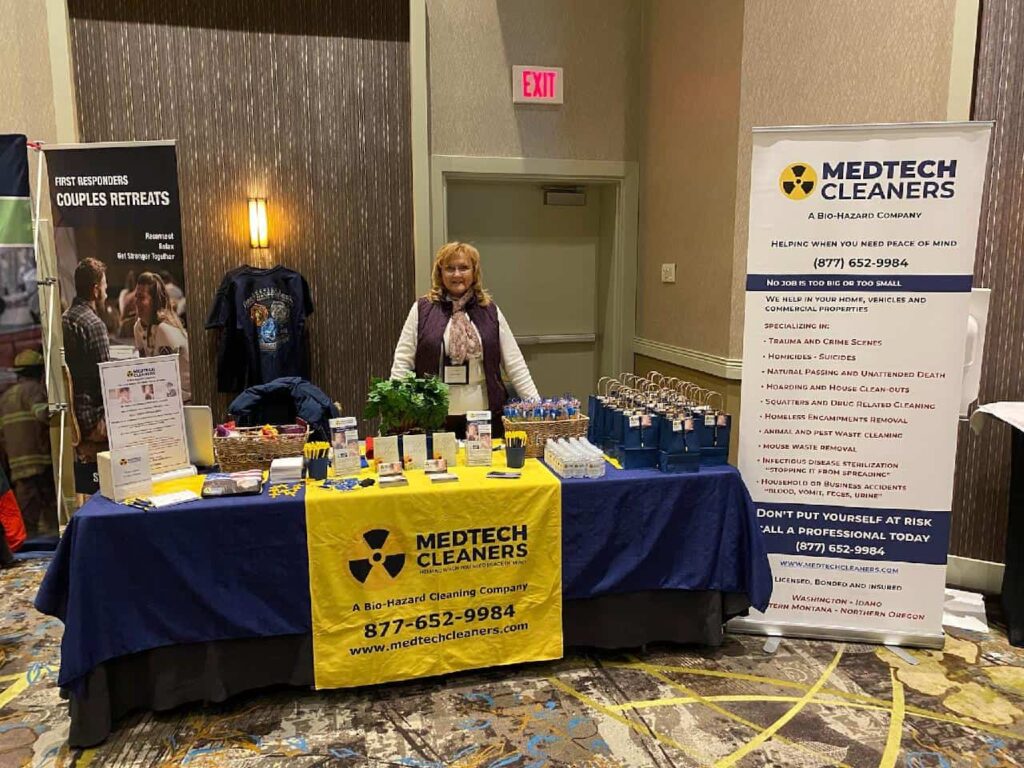 What Is a First Responder Conference?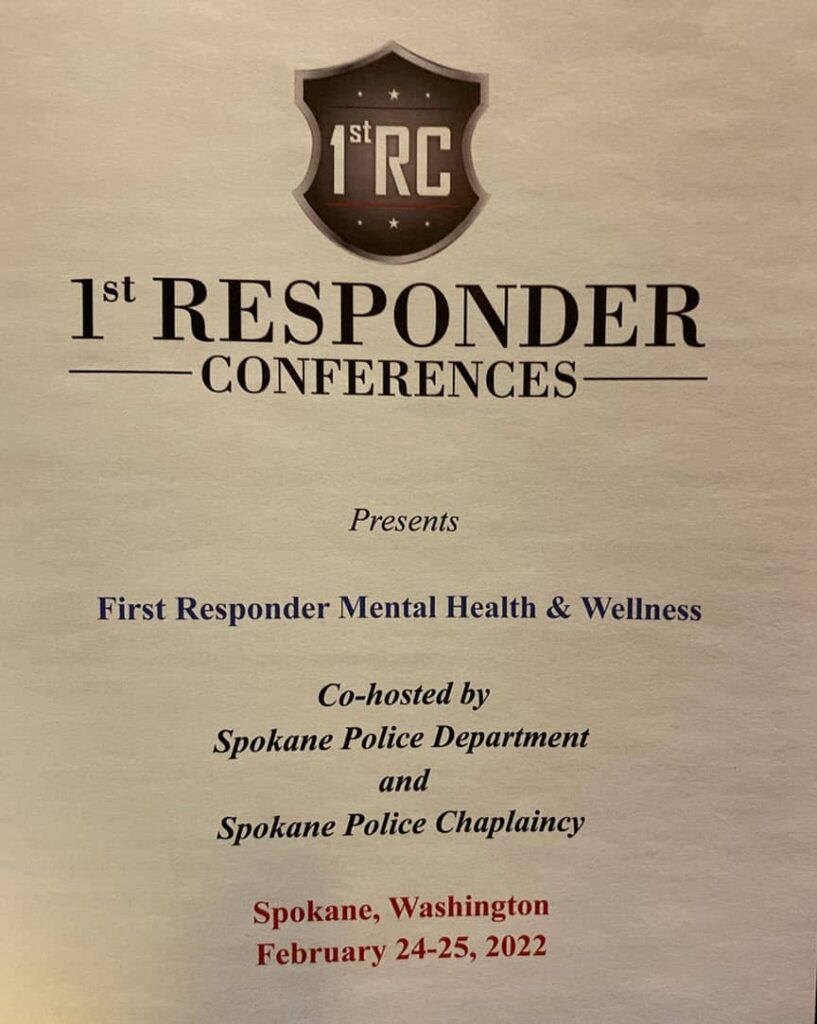 First Responder Conferences are events that occur all across the country. The organization's aim is to provide "health and wellness training for everyday heroes." In their words, here's a brief description of the conferences:
1st Responder Conferences is committed to the emotional, physical, and spiritual well-being of the public safety work force and work with leaders in the public safety profession to make this possible. We recognize that first responders are our greatest asset and we feel it is our responsibility to create a climate that supports good health and resiliency.
We are dedicated to promoting awareness at our conferences surrounding the difficulties of the profession and inspiring conversations that minimize the stigma associated with the stresses our first responder's experience. We provide education, mental health tools and resources for agencies, individuals, and family members.  Our mission is to improve the quality of life for all who dedicate themselves to protecting and serving others.
(To find out more about First Responder Conferences, visit their website.)