Providing Bio-hazard Cleanup to Oregon, Washington, Montana and Idaho
 Washington

Oregon

Montana

Idaho
MedTech Cleaners has proudly provided biohazard cleaning to the residents of Washington, Oregon, Idaho and Montana for over 20 years.  we not only promise to deliver unsurpassed cleaning services, but that you will never have to worry about after clean-up or restoration once MedTech Cleaners are done. We leave every site immaculate, and do every phase from start to finish. We are licensed, bonded and insured… and offer 24 hour a day, 7 days a week emergency response. We are the company that cares about your situation and well being.
Our Services Include:
Free Estimates

Flood and sewage backups
Bird or rodent droppings (hantavirus/histoplasmosis dangers)
Toxic mold, spore, and fungus remediation
Distressed property remediation (unfit for habitation)
Animal and pet odors
Biological terrorism
Mass casualty scenes
Police chemicals usage
Disease outbreaks
Medical waste transport, treatment and disposal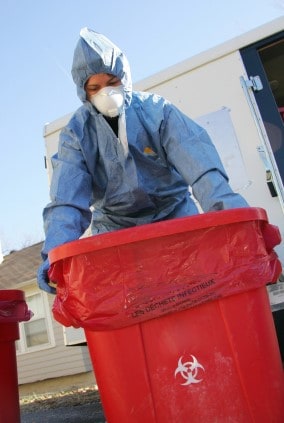 Local Experts in Biohazard Cleaning
MedTech Cleaners cares about the environment and the community in the northwest. We have have worked for over 25 years to keep our communities strong, safe and clean.  Investing in local causes and population's well being is part of our philosophy. We are here to serve famlies, businesses, and individuals in their time of need. MedTech Cleaners commitment to quality compassionate service comes through in every job. Remember MedTech is there when you need us 24/7.