Idaho State Biohazard Cleaning Service Area (208) 957-1673
Acequia
Albion
American Falls
Ammon
Arco
Ashton
Bancroft
Bellevue
Blackfoot
Boise
Bonners Ferry
Buhl
Burley
Caldwell
Cambridge
Carey
Cascade
Challis
Chubbuck
Coeur d' Alene
Cottonwood
Council
Dalton Gardens
Deary
Dietrich
Donnelly
Dover
Downey
Driggs
Eagle
Emmett
Fairfield
Franklin
Fruitland
Garden City
Garden Valley
Genesee
Glenns Ferry
Gooding
Grandjean
Grace
Grangeville
Hagerman
Hailey
Harrison
Hauser
Hayden
Heyburn
Hidden Springs
Horseshoe Bend
Idaho City
Idaho Falls
Island Park
Jerome
Juliaetta
Kamiah
Kellogg
Kellogg
Ketchum
Kimberly
Kooskia
Kuna
Lewiston
Mackay
Malad
Malta
Marsing
McCall
McCammon
Melba
Meridian
Middleton
Montpelier
Moscow
Mountain Home
Murray
Nampa
New Meadows
New Plymouth
Nezperce
Orofino
Parma
Payette
Pierce
Pocatello
Post Falls
Potlatch
Preston
Priest River
Rathdrum
Rexburg
Richfield
Rigby
Riggins
Rupert
Salmon
Sandpoint
Shelley
Shoshone
Soda Springs
Spirit Lake
St. Anthony
St. Maries
Stanley
Star
Stites
Sugar City
Sun Valley
Tetonia
Troy
Twin Falls
Victor
Wallace
Wardner
Weippe
Weiser
Wendell
Whitebird
Wilder
Worley
Medtech Cleaners is Idaho's top biohazard, crime scene and death cleanup specialists. We n promise to deliver unsurpassed hazmat cleaning services. Rest assured, you will never have to worry about after clean-up or restoration once Med Tech Cleaners are done. MeTtech Cleaners leave every site immaculate, and do every phase from start to finish. We are licensed, bonded and insured… and offer 24 hour a day, 7 days a week emergency response. We are the company that cares about your situation and well being.
MedTech's experence in Idaho is unmatched. With specialized services such as:
Biohazard Cleanup
Blood Cleanup
Death Cleanup
Suicide Cleanup
Pet Damage Cleanup
Hoarding Cleanup
Homeless Camp Cleanup
MedTech Cleaners is idaho's top crime scene and biohazard cleanup company. On call 24 hours a day 7 days a week to answer your questions by phone, and have our mobile rapid response teams on site immediately.   We exercise the utmost discretion including using unmarked vans and cleanup suits. Makeing your privacy a priority when cleaning up a crime scene or biohazardous material in idaho is a priority to us.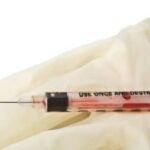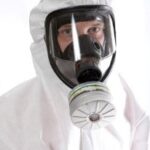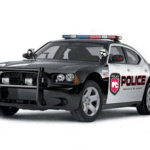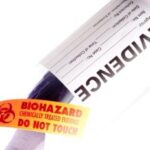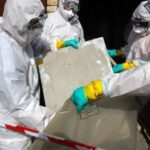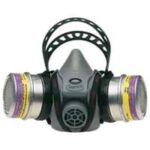 Cleaning up property after an incident that involves blood, trauma, bodily fluids biohazardous material requires specialized skills and an experienced team. Medtech Cleaners has the knowledge and expertise to get your life back to normal after a traumatic incident such as a suicide or unattended death. Started in 1991 in Boise Idaho, Medtech has deep ties to Idaho and the communities we serve here.