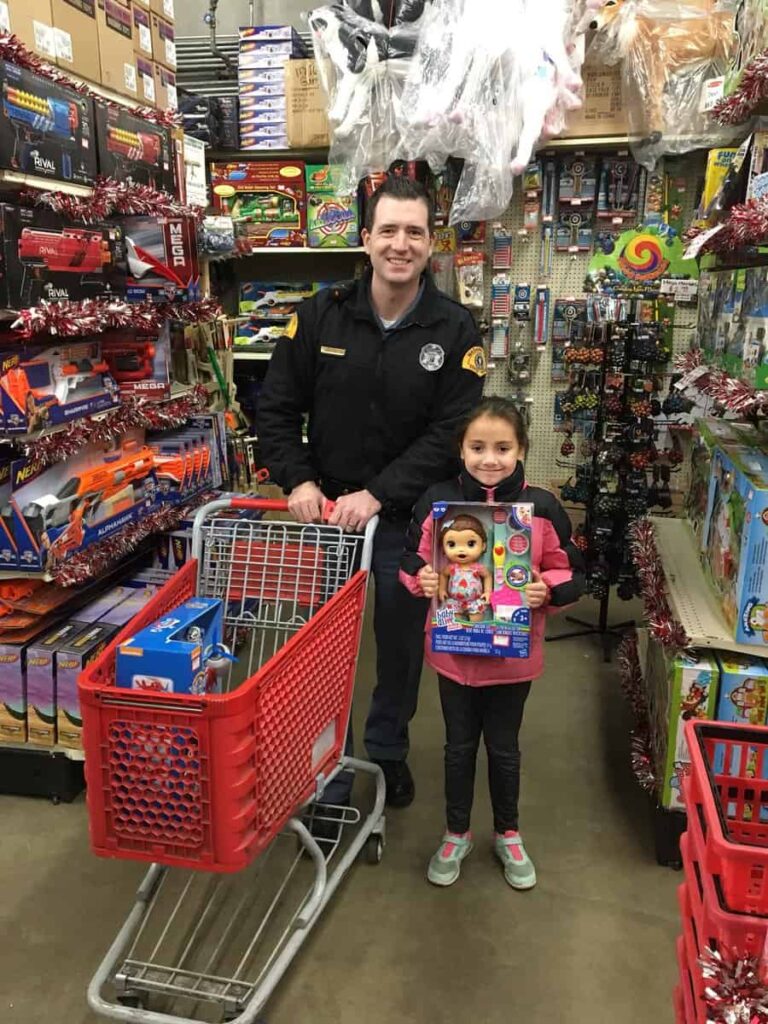 At our Spokane-based biohazard and trauma cleanup company, we do a lot more than cleaning. Giving back where we can is also part of our mission. We recognize that in spite of the industry we are a part of, that often deals with the more negative aspects of life, there are good things we have the opportunity to get involved with. We are very thankful for all we have, and when we find the chance to give back in a manner that can have an impact on our local area, we do.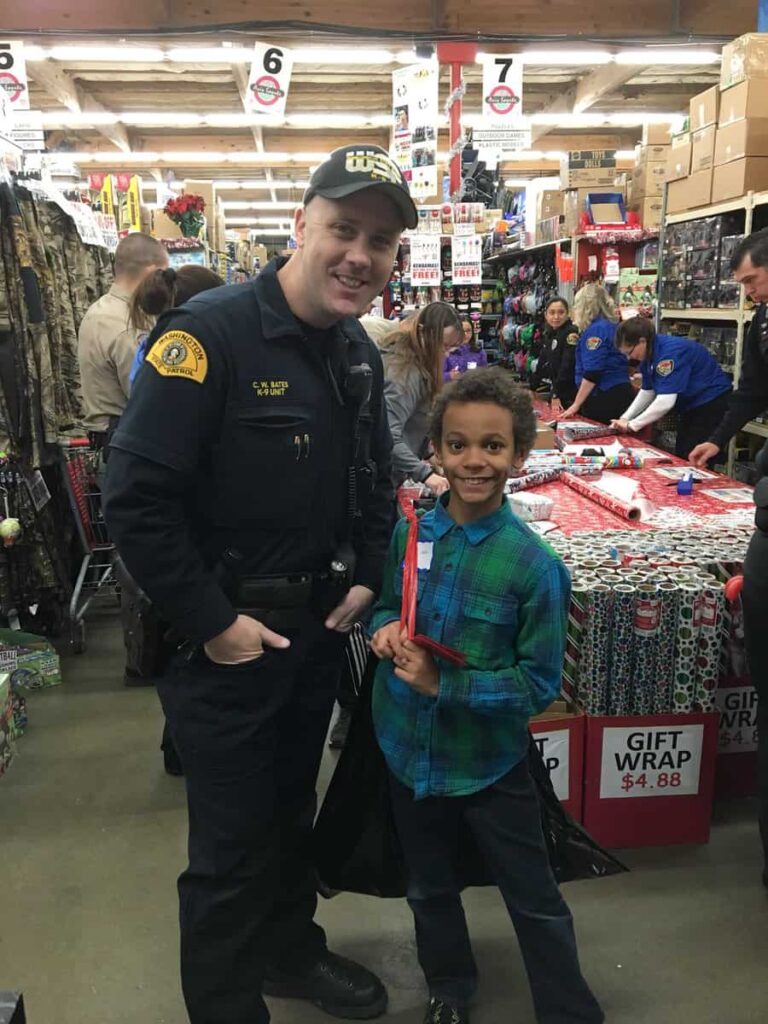 One program we have chosen to support year after year is the "Shop with a Cop" program through the Washington State Troopers Association. "Shop with a Cop" is a nationwide movement that partners children from low income families with local law enforcement and other first responder entities such as police departments and state patrols as well as fire fighters.
For us, this program is a natural fit. We've been serving Washington State law enforcement agencies for over 25 years as crime scene cleanup professionals, so it's nice to be able to do something more positive for those who do so much to protect our communities.

Since we serve a number of areas around Washington State, we've decided to donate to the State Patrol rather than any particular city unit. And year after year we feel so gratified when we see the pictures and videos of these excited kids going out with their first responder buddy shoppers to choose something special for themselves. The gifts are then purchased by the law enforcement shoppers and wrapped. (The stores selected for the shopping events usually donate the wrapping materials and services.)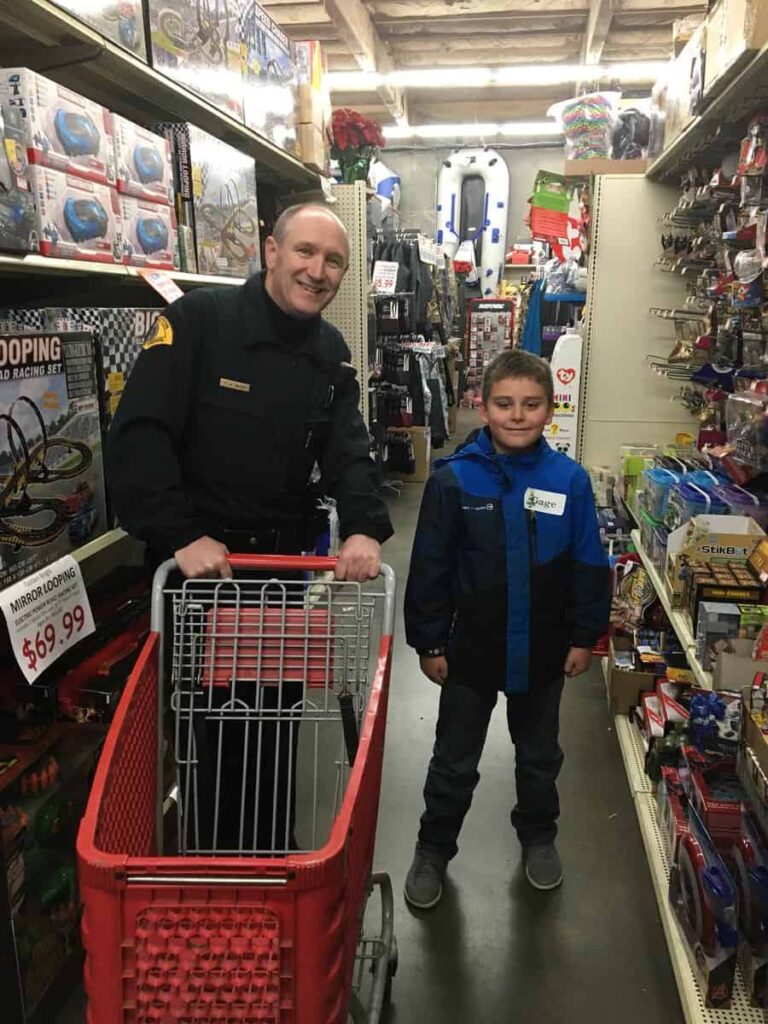 If you'd like to help with funding a "Shop with a Cop" event, check with your local law enforcement or fire fighting agency to see what's available.
Shown on this page are photos from recent shopping trips (photos courtesy of NewsRadio 560KPQ).